Discussion Starter
·
#1
·
Unique Minority racing team that competes in desert & rock motorsports, plus rally!
Unlike other teams that have an have an unlimited racing budget and get special training at rally driving schools or just simply been racing for years, LWRT is brand new to this rally and desert motor sport and had to learn fast by racing their fast rally, a WRC event, in a rental rally car with limited resources and barely any recce.
The team has proved that they can race with the top world rally teams. Ponce has finished 2 WRC events so far in Class A6. This unique rally team knows how to finish a race and put on a great show for the fans as they proved once again at the KING OF THE HAMMERS 2011, the toughest one day offroad world class race on the planet known to man, where they raced on a limited budget and managed to finish this brutal desert rock race!
WRC MEXICO 2008 - LWRT rented an FIA homologated Peugeot and raced in memory of Louie Ponce and placed 2nd in the Peugeot Class, 9th in Class A6, 26th out of 42 teams. They were also named rookie team amongst the Mexican class and given the Bernardo Audibert Cup. Had 0 rally experience. Pug was running on only 5 new Pirelli Street tires, completed all stages with no damage to the rental. This was the first time an Mexican American team participated and finished in the WRC Class A6 group.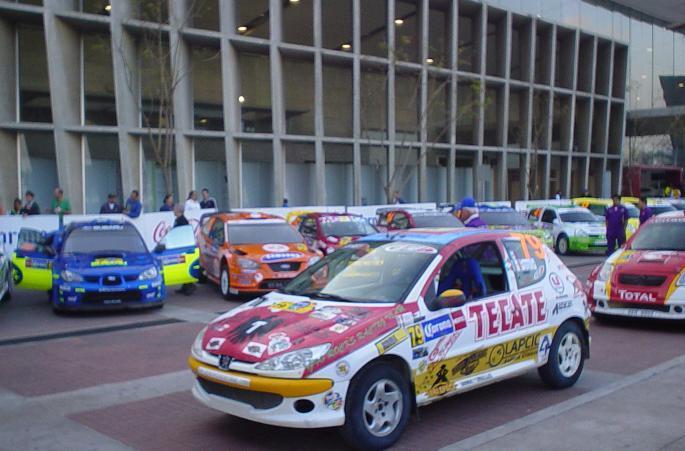 WRC MEXICO 2010 - PLACED 2nd in CLASS A6, 25th out of 30 teams - This time, the team saved up $ and purchased their own FIA homologated PEUGEOT that they drove from Texas down to WRC MEXICO to get more seat time in the new rally car. On the way down they figured out they HAD FAULTY REAR DAMPERS AND ONLY 5 Gravel USED TIRES and no Pit Crew.