BFGoodrich Rugged Terrain T/A
UTQG: 480 A,B (P-Metric Sizes)
Click here for:
Sizes, Specs, and Pricing on the BFG Rugged Terrain T/A
A new member of BFG's line up, the Rugged Terrain T/A perfectly blends highway ride and handling with the traction
needed for the occasional off-road adventure. Its rugged good looks and tread design will appeal to a wide variety of
truck and SUV drivers. The tire is available in a broad range of P-Metric and LT sizes from 15 to 20-inch.
TECHNOLOGY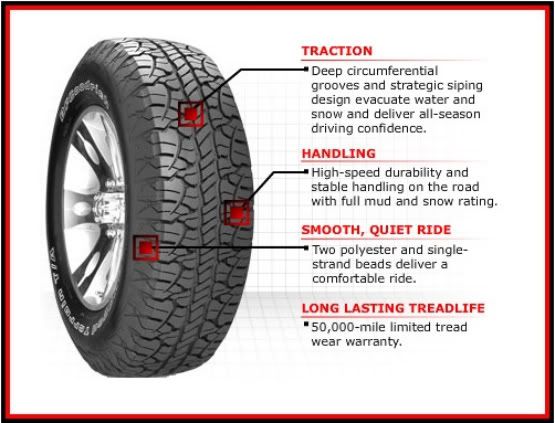 Bold Off-Road Look with a Smooth and Quiet Highway Ride.​
- Get the aggressive look your truck demands and reserve the right to venture off the beaten path, when you feel like it.
Uncompromised grip on wet roads.​
- With two large circumferential grooves that evacuate water while you drive, we've got you covered. So don't let a little rain stand in your way, get out and play.
More miles, more adventure.​
- Backed by a 50,000 mile Manufacturer's Limited Treadlife Warranty.
REVIEWS
Michelin Debuts Long-Awaited BFG Rugged Terrain Tire ~ TireReview.com
Customer Reviews
MEDIA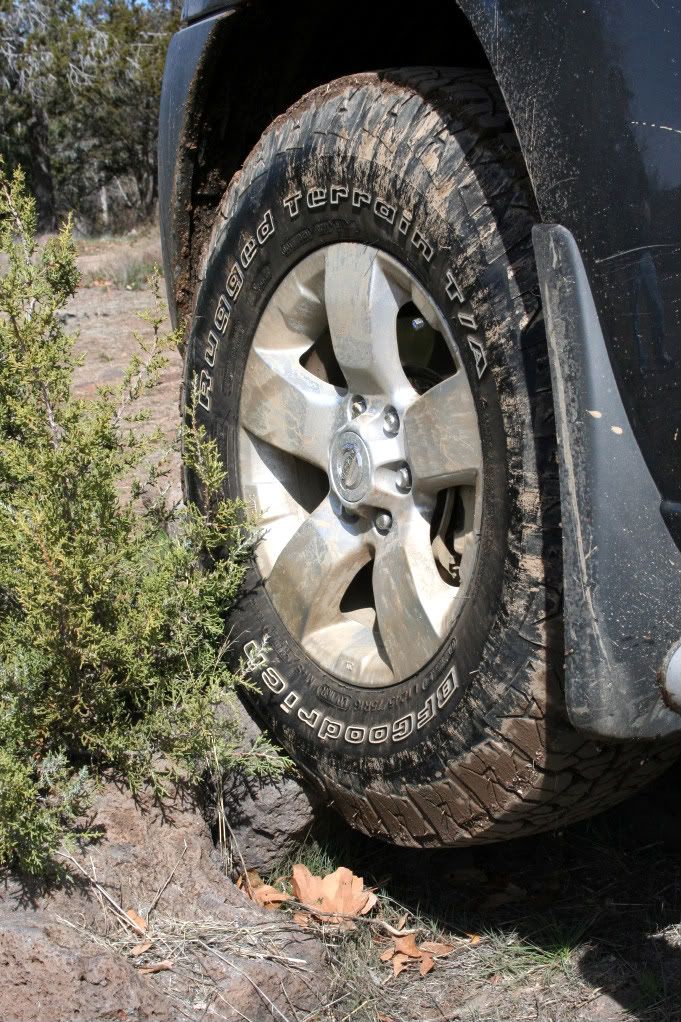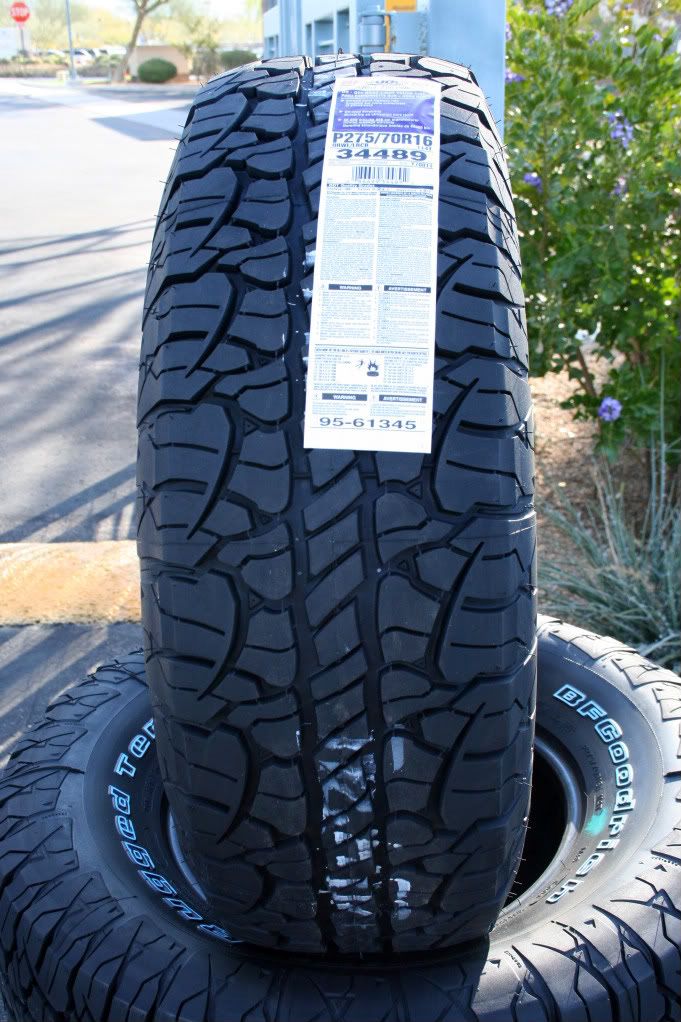 If you are running the BFG Rugged Terrain T/A, post your review here along with a picture or two - we, as well as BFGoodrich, would love to read them.