We are excited about this years Discount Tire Rally on the Rocks. This is shaping up to be the best event ever.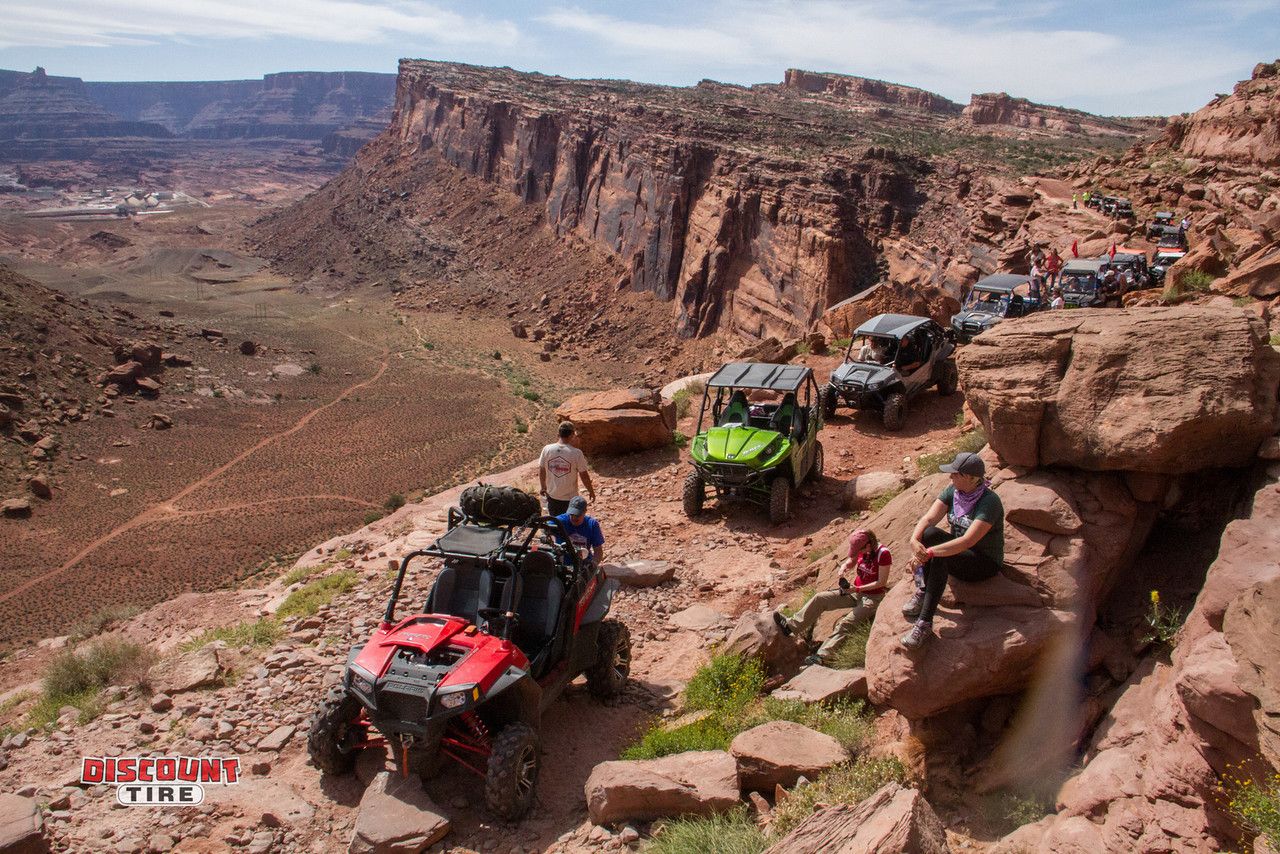 Here is a breakdown of the activities:
Wednesday 5/12/2015
Trail Restoration Project With Tread Lightly!

Last year we had a blast working with TreadLightly, the Utah BLM and a great group of volunteers on the Hells Revenge Trail Restoration Project. This year we'll be working with them on another project. Join us, and help keep these trails open for generations to come. For more details and to sign up, please email

[email protected]



Discount Tire Ice Cream Social at the Arena

From 7 PM to 9 PM stop by the Spanish Trail Arena for some ice cream and a chance to win some Discount Tire prizes.
Thursday 5/13/2015
Discount Tire Sponsored Trail Rides, Poison Spider and Porcupine Rim Trail

Pick your favorite trail and join one of our teams for a great day of riding. Poison Spider will get your attention in a few spots. It is rated 7. Porcupine Rim Trail is a moderate scenic trail rated 4.

Raceline Wheels Game Night

Following the trail rides Raceline Wheels will be hosting a game night at the arena, this is something new and should be a lot of fun.
Friday 5/14/2015
Discount Tire Sponsored Trail Rides, Fins-N-Things and Cliffhanger

Pick your favorite trail and join one of our teams for a great day of riding. Fins -N-Things is a very scenic moderate ride rated 4. Cliffhanger is for experienced riders that are up for a challenge. It is rated 8.

Catered Dinner at the Spanish Trails Arena

From 6 PM to 8 PM there will be a catered dinner you won't want to miss followed by the Grand Raffle. Last year there was over $20,000 worth of prizes. Discount Tire will be giving away a set of tires and wheels along with many other items in this huge raffle.
Saturday 5/15/2015
Discount Tire Sponsored Trail Ride, Hell's Revenge

Hell's Revenge is a moderate trail with some of the most spectacular scenery of all the trails. It is rated 5.
During the Rally we will be testing our new
Rage Thunder
and
Rage Storm
tires along with the new
MB11 Wheels
. Check them out as we put them through their paces on the trails.
See you at the event!!