Join Date: Jan 2004
Posts: 88
Thanks: 0
Thanked 0 Times in 0 Posts
Toy Axle Swap Update.
---
Well I am in the process of Swapping out to Toyota Axles.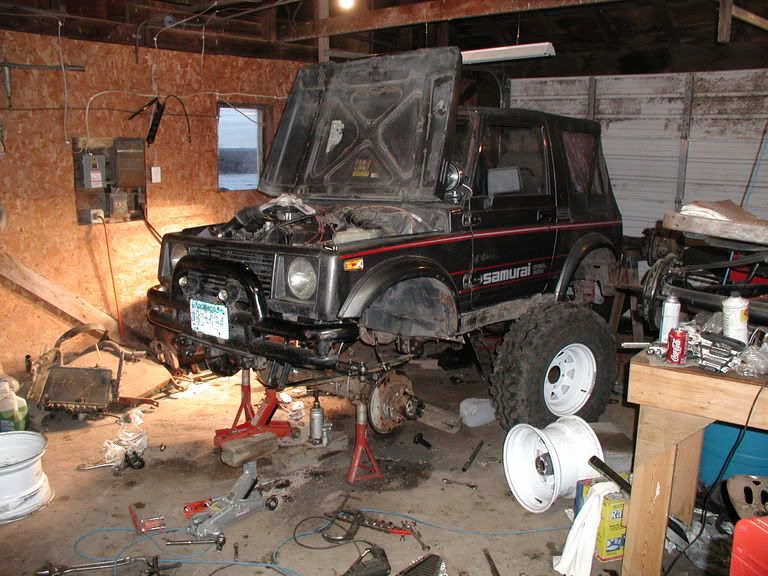 I only get 4-5 days a month to work on it it seem like so I still have a long road ahead.
Front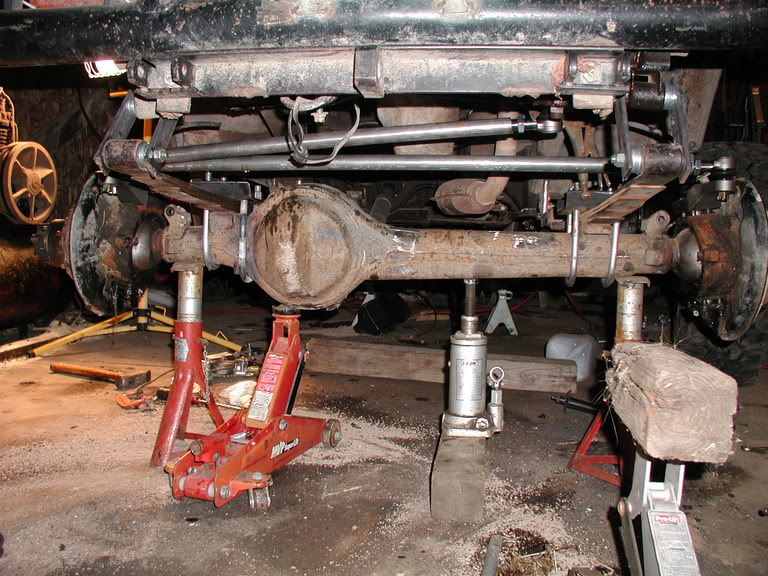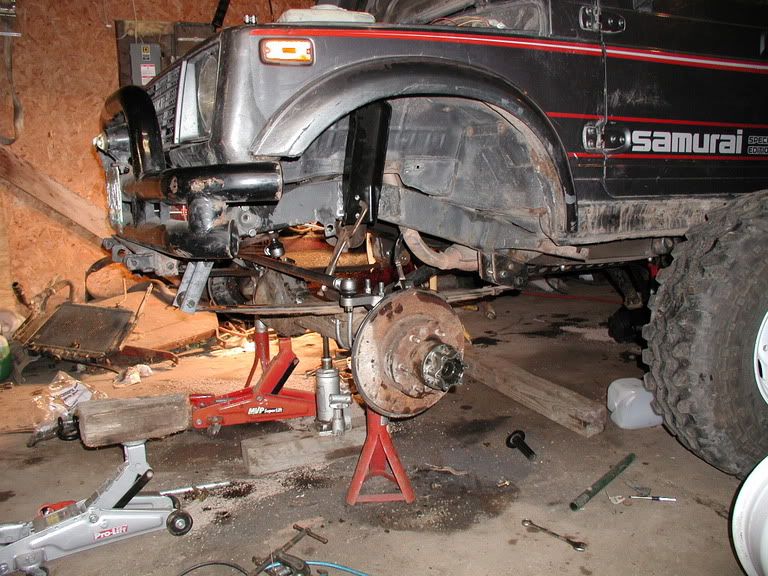 I have the Histeer arms and FJ rod ends from Trail Tough. Ford shock towers etc... Yada yada yada... I am Planning on Just out boarding my front springs by offsetting my Rears Up front plate over and Getting wider shackles in the front and welding in some spacers (note the shackles on there are not the permanent ones, they are there for mock up pupose only). I don't want to move the frong shackle mounts just yet. I plan on going to YJ springs when $$$ alows. This is getting more expensive than I thought it would be.
Rear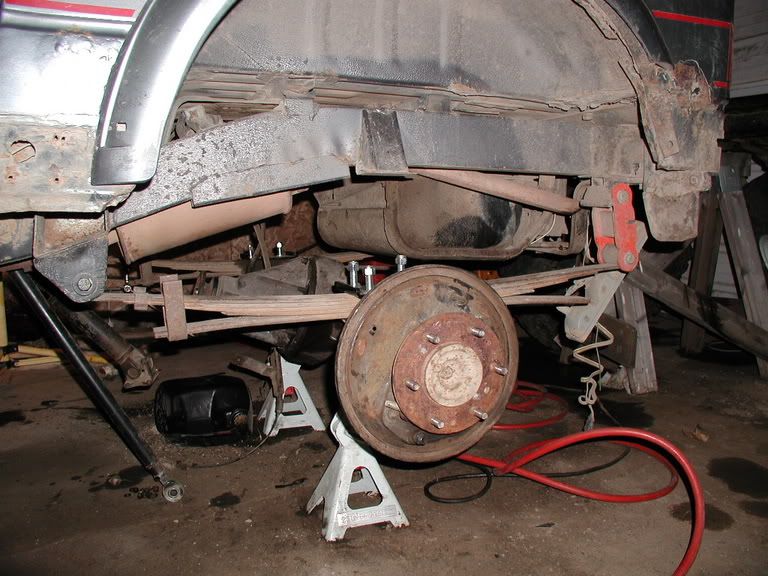 I have some more work to do on the rear. My shock mounts are the next big hurtle. The shocks want to line up with the centerline of the rear axle. I may end up just making brackets to mount them on top of the axle. Anyone else run into this?? how did you do it??? Looking for Ideas.
Posting Rules

You may not post new threads

You may not post replies

You may not post attachments

You may not edit your posts

---

HTML code is Off

---