"Scouts' Honor"
---
I just picked up a 1962 Scout 80 (comanche). I would like to know where to find an good repair and service manual, one with exlpoded views, diagrams, (cause I need pictures) an in depth comprehensive type thing? Any recommendations would be welcomed.

Also I hve some questions about the 157 turbo. My understanding is that it came out in 64 as an option. My 62 has a 157 that I believe is solid and I like the idea of a turbo on it. What are the specs on this turbo? Whats the availability of them? Would the turbo mate up with the earlier model motor? Are there any alternatives to the OEM Products?

I have a comanche sticker on the valve cover that looks factory,What are the specifics of the the "comanche" model ? Would the vin or model number or any other feature give me the direction as to if it was or ???

I appreciate the help,

Kevin
Newbie
Join Date: Jun 2008
Location: Clifton, IL
Posts: 22
Thanks: 0
Thanked 0 Times in 0 Posts
There's a Scout club near St Louis. Bi-state Binders. They should be able to help. One piece of advice, don't let jeffry Lewis within a mile of your truck. This is his idea of a professional wiring job. It's cleaned up now (by me) but this is what he did to my truck. The new fuse box is actually zip ties to the brake pedal in this pic.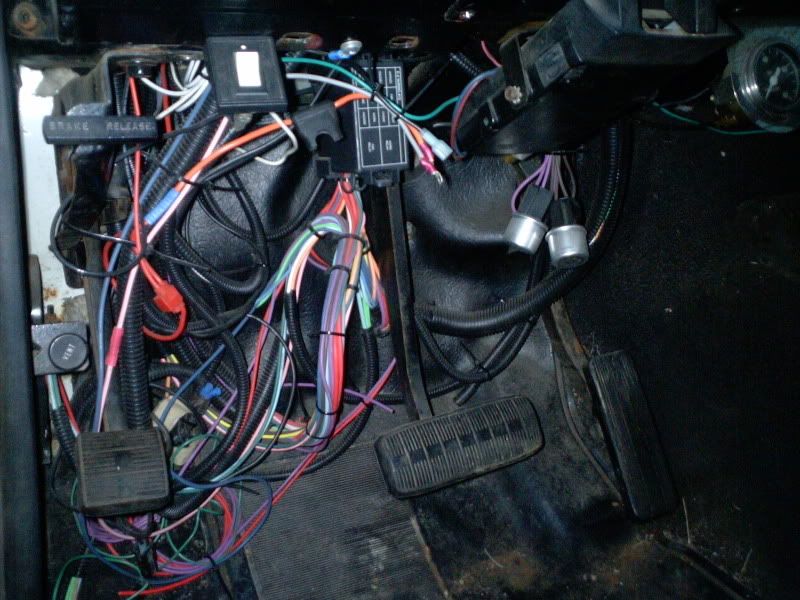 Posting Rules

You may not post new threads

You may not post replies

You may not post attachments

You may not edit your posts

---

HTML code is Off

---