Join Date: Dec 2009
Posts: 1
Thanks: 0
Thanked 0 Times in 0 Posts
flexplate or spun bearing????
---
Couple of weeks ago I was playing in the mud and got stuck. I was trying to get out when I heard a loud pop that came from under my bronco. checked my drivershaft and a few other things and it was fine. Got out of the mud and drove home and the next morning I hear a knocking/ ticking noise from underneath the truck. I get a piece of hose and narrow the noise to the tranny and oil pan meet. I check the bolt from the flexplate to the t/c and there on tight. I drop my tranny and see that I have a slight crack on the fleplate. I take the flexplate to a tranny shop and ask him if that could be my problem, he said no. I have no idea what else it could be.
The noise goes away with rpms. At idel its the loudest. 82 bronco 351w.c6 auto
heres the crack/scratch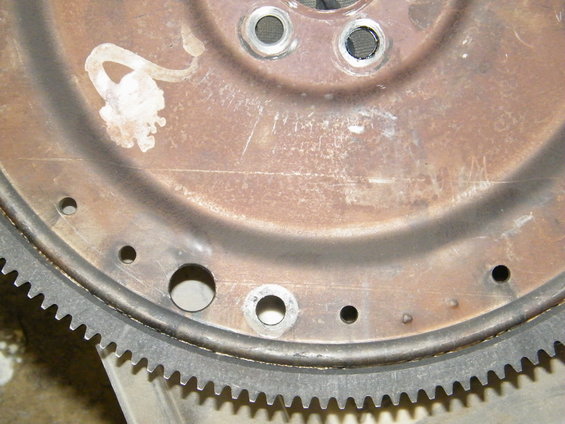 Heres a sound clip of the noise

---
Last edited by 82bronco; 12-23-2009 at

02:06 PM

.
Posting Rules

You may not post new threads

You may not post replies

You may not post attachments

You may not edit your posts

---

HTML code is Off

---