Journeyman
Join Date: Sep 2013
Location: California
Posts: 125
Thanks: 0
Thanked 3 Times in 3 Posts
GenRight is competing in the Carrera Del Diablo RalyVenture right now!
---
What is this event? Honestly, we're not sure. It's the first time this events is being held. It's part of the Silver State jamboree in Reno, NV.
Silver State 4WD&UTV Jamboree |
The Carrera Del Diablo is a brand new type of event designed for street legal off road vehicles. It's part navigation, part endurance, part scavenger hunt, part skills test and who knows what else. We'll find out more today! The event covers 260 miles and they're guessing it will take the teams 12+ hours to compete.
This year the event was invite only and these folks will be known as "Reno originals". GenRight received 2 invitations and we have our Terremoto and our Triton JKs entered. I'm following everything on Facebook (RallyVenture and GenRight Off Road on Facebook) and at the first checkpoint the teams had to navigate a small course with an Axial RC crawler.
Please go over to Facebook and follow, like and share our pages, pictures and posts. We're hearing there may be some social media aspect to this competition. And there's a beautiful woman competing against us (Monster Truck Driver Nicole Johnson) and she gets about 900 likes as soon as she posts a pic so we need all the help we can get!!
The Teams:
The first checkpoint:
Tony out on the course: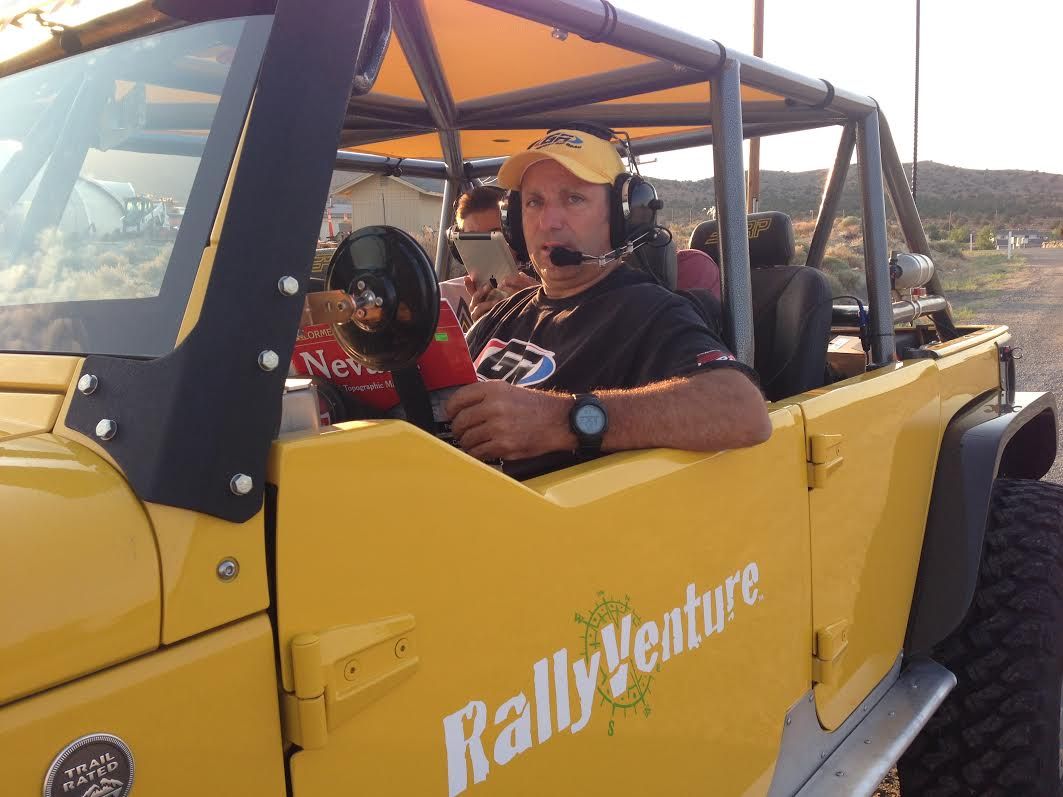 And the prize everyone is after: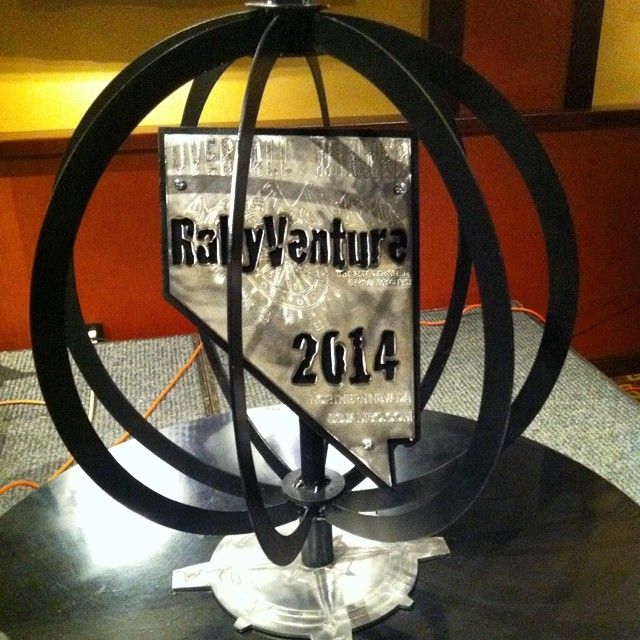 Get the latest update son Facebook! This is a new, different, unique event. I wish I was out there!
Journeyman
Join Date: Sep 2013
Location: California
Posts: 125
Thanks: 0
Thanked 3 Times in 3 Posts
Tony lost an alternator and then the battery. Those 640 horses need spark to make power!!


RallyVenture official points

Overall winner
Mike Lasher 28 points 13:14:31


2nd Dixon 27 points 13:31:55
Wagner 27 points 13:33:18
Crofts 27 points 13:45 :24
Mcrae 27 points 14:53:39
Johnson 26 points 13:47:45
Osbourne 26 points 15:32:35
Hallenbeck 26 Points 16:35:21
Turner 25 points 15:58:18
Goegebuer 23 points 16:20:40
Johns 23 points 16:43:52
Taylor 20 points 16:17:40
Pellegrino 17 points
Kittredge 16 points
Nuttall 13
Becker 11
Herrick 9
Mooneyham 9
Currie 7 First to finish (points penalties for arriving too early on two stages.)
Nickell 7
Wade 7
Albright -3

We only had two vehicles leave the event early due to mechanical problems.
Posting Rules

You may not post new threads

You may not post replies

You may not post attachments

You may not edit your posts

---

HTML code is Off

---